Area of Expertise:

While Sherri does Buyer Representation in all Price Ranges for individuals and professional investors, she is primarily known for representing the Buyers and Sellers of Luxury Homes & Condominiums.

Professional Certifications and Achievements:

Vallarta's Exclusive Representative:

"Leading Estates of the World" 

Vallarta's Longest-Standing Member:

"Who's Who in Luxury Real Estate" 

Member of AMPI and NBR 

Languages Spoken within the Company:

English, Spanish, French and German

Real Estate Broker Sherri Narro and her husband own the consulting firm "Sherri Narro & Associates" trade-named "Puerto Vallarta Dream Homes." They work exclusively with buyers and sellers of luxury real estate, as well as being involved in the build-out of custom villas and condos, and representing investors in commercial and residential properties.

The couple retired to Puerto Vallarta in 1996. That retirement didn't last long, as both had been practicing attorneys, and their friends and clients from around the world began questioning them about buying property and investment potentials in Vallarta. All these years later, Sherri is the exclusive representative for "Leading Estates of the World" in the Vallarta area, the longest-standing member of "Who's Who in Luxury Real Estate" and numerous of her clients' villas have aired on the internationally syndicated TV series, "Famous Homes & Hideaways", Fox News' "Hot Properties" and ABC News' "The View", featuring the finest luxury homes worldwide.

Although retired from law, Sherri remains licensed in three U.S. States—Texas, Mississippi and Louisiana, the latter being the only U.S. state governed by the same civil law system as Mexico's Napoleonic Code. Her previous knowledge of international real estate and development combined with her legal background in both common law and civil law has been invaluable in her real estate business as our market has matured over the last several years. Likewise, a lifetime of exposure to luxury properties world-wide combined with her love of design, architecture and our area's natural beauty makes this truly enjoyable for her personally.

Sherri says the "Dream Home" philosophy is simple, "We understand our clients' needs because they are our contemporaries. We serve an elite, high-end clientele and give them our personal attention every step of the way. My clients can always reach me, see me personally or call and talk for as long as they want—we are never out of contact—it's just how we run things."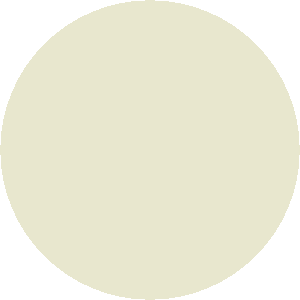 Company Affiliation:

Sherri Narro & Associates 

Puerto Vallarta Dream Homes 

Office Phone:

(322) 228-0584

US Telephone (rings in Vallarta):

(903) 258-9690 

Email Address:

Sherri@PuertoVallartaDreamHomes.com

Websites:

www.PuertoVallartaDreamHomes.com

​www.LeadingEstatesMexico.com